PKF Software development
Consulting & Design
2019-2020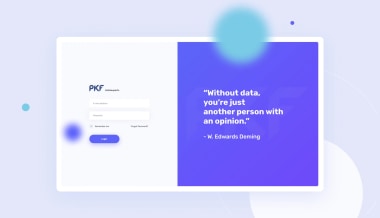 Internal office tool for data collection and SaaS platform for a Viennese consulting firm, leading internationally in the Hospitality sector.

We made an entire UI for the company employees with different view for different type of users, in order to provide quality assurance for the company's data.
In addition, the company's SaaS is about presenting the data which is collected more than 10 years and offer it to other companies in a secure and accessible way.



Results: Within two month of consulting and design we were able to present the new UI of the company's data collection tool.
"We strive to outstand among our competitors via our research team, for that we need to make sure of the high quality of our data. Thanks Sharobella for helping!"
Michael W., Partner - PKF Hotelsexperts
Our assignments
Consulting
Planning the process of data collection, processing and improving data quality.
Design
Custom clean design for the platforms which will ease the daily tasks of the company's research team and the accessibility to information for the SaaS subscribers.
Support
Helping the internal team through the development process.
Development
Back-office tool for data collection SaaS platform with subscription
Let's discuss your project

Next project:
Firusas eCommerce